NVIS Edge Lit Panels for Night Vision
NVIS Edge lit Panel GREEN "A" Type III/V/VII
MIL-DTL-7788
CLASS 1-NVIS GREEN A: PANELS HAVE WHITE
MARKINGS ON A BLACK BACKGROUND AND APPEAR
GREEN WHEN ILLUMINATED. MEETS THE CLASS A NVIS
REQUIREMENTS AS DEFINED IN MIL-L-85762.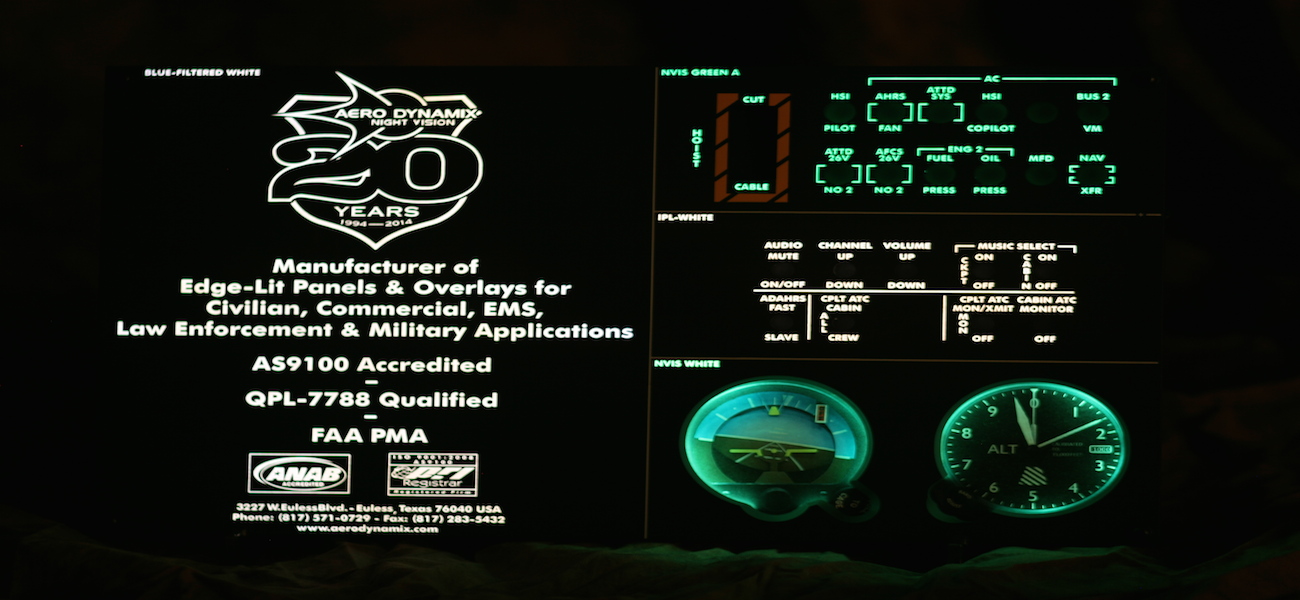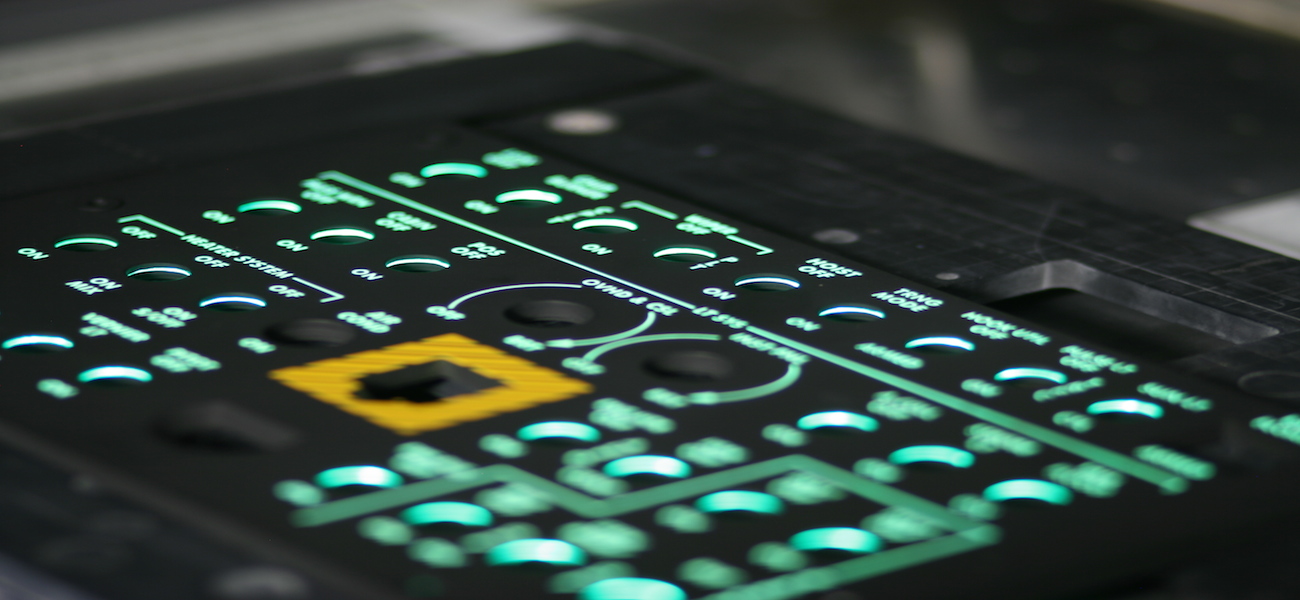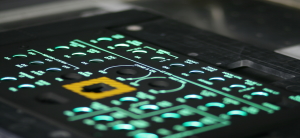 NVIS Edge lit panel WHITE Type III-V-VII
ADI SPECIFICATION: EDS201 CLASS 1-ADI NVIS WHITE:
PANELS HAVE WHITE MARKINGS ON BLACK BACKGROUND.
WHEN ILLUMINATED, THE MARKINGS APPEAR "WHITISH GREEN"
AND MEET THE CLASS B NVIS COMPATIBLE REQUIREMENTS OF RTCA/DO-275.
WHEN USED FOR AREA LIGHTING, THIS CHROMATICITY CLASS PROVIDES
BETTER COLOR REPRODUCTION THAN NVIS GREEN A.